X-Men fan fiction
Formation: Cyclops

Summary:

Scott Summers. Cyclops. He is the leader of the X-Men. Feared by his enemies. Respected by his adversaries. Trusted by his teammates. Esteemed by his friends. Loved by Jean Grey. He is Professor Charles Xavier's first and most loyal student, fully committed to Xavier's vision of a world where peaceful coexistence can be achieved between humans and mutants.

His mutation is the ability to emit blasts of pure kinetic energy from his eyes, blasts powerful enough to demolish a skyscraper or to punch a hole through a mountain. Superhumanly enhanced spatial perception gives him the ability to wield his optic blasts with nearly flawless precision. He can instantaneously calculate trajectories which allow those optic blasts to be reflected and deflected over multiple surfaces – before accurately hitting his intended target.

He is a master strategist and tactician possessing exceptional leadership skills, skills that have been honed with the making of life-and-death decisions for himself and his team over countless missions. He has trained extensively in martial arts and hand-to-hand combat, possessing a level of skill sufficient to defeat six normal men with his eyes closed. He is also an expert pilot.

But before all of this, he was simply Scott Summers.

This is his formation.



Read more!
Formation: Cyclops


Interact on Twitter!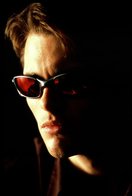 @ShadesOfSummers
on Twitter! And
ask.fm/ShadesOfSummers
.
The man known as Cyclops. Teacher of mutants. Leader of the X-Men. Keeper of the dream. The man in shades. Hated. Feared. Saving the world... in 140 characters.
---
Playlists on Spotify: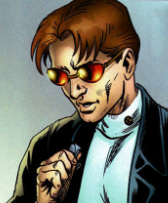 @SlymInShades
on Twitter!
And Writing the Good Fight on
Tumblr.
Mutant. Jedi. Geek. Still waiting for that X-gene to kick in. I feel the Force.
Writer for ShadesOfSummers.
Writer for FearlessLeaderX.
---

ShadesOfSummers, FearlessLeaderX, and SlymInShades are not affiliated with Marvel Comics or Disney. All social media accounts and the content within are intended for fan-based networking and entertainment purposes only.



So Let it Be Written Publishing © 2004